Guangzhou Municipal Construction Group (GMC) and Pearl River Enterprises Group Ltd. (PREG) set up Guangzhou Dengfeng New Home Co., Ltd. (GDNH) officially, and held the unveiling ceremony on March 18. Mr. Liang Huqing, the CPC Secretary and President of GMC, Mr. Gao Dongwang, the CPC Secretary and President of PREG, Mr. Lu Zhigang, the Secretary of the Party Working Committee of Dengfeng Subdistrict, Yuexiu District, and the other officers attended the
ceremony.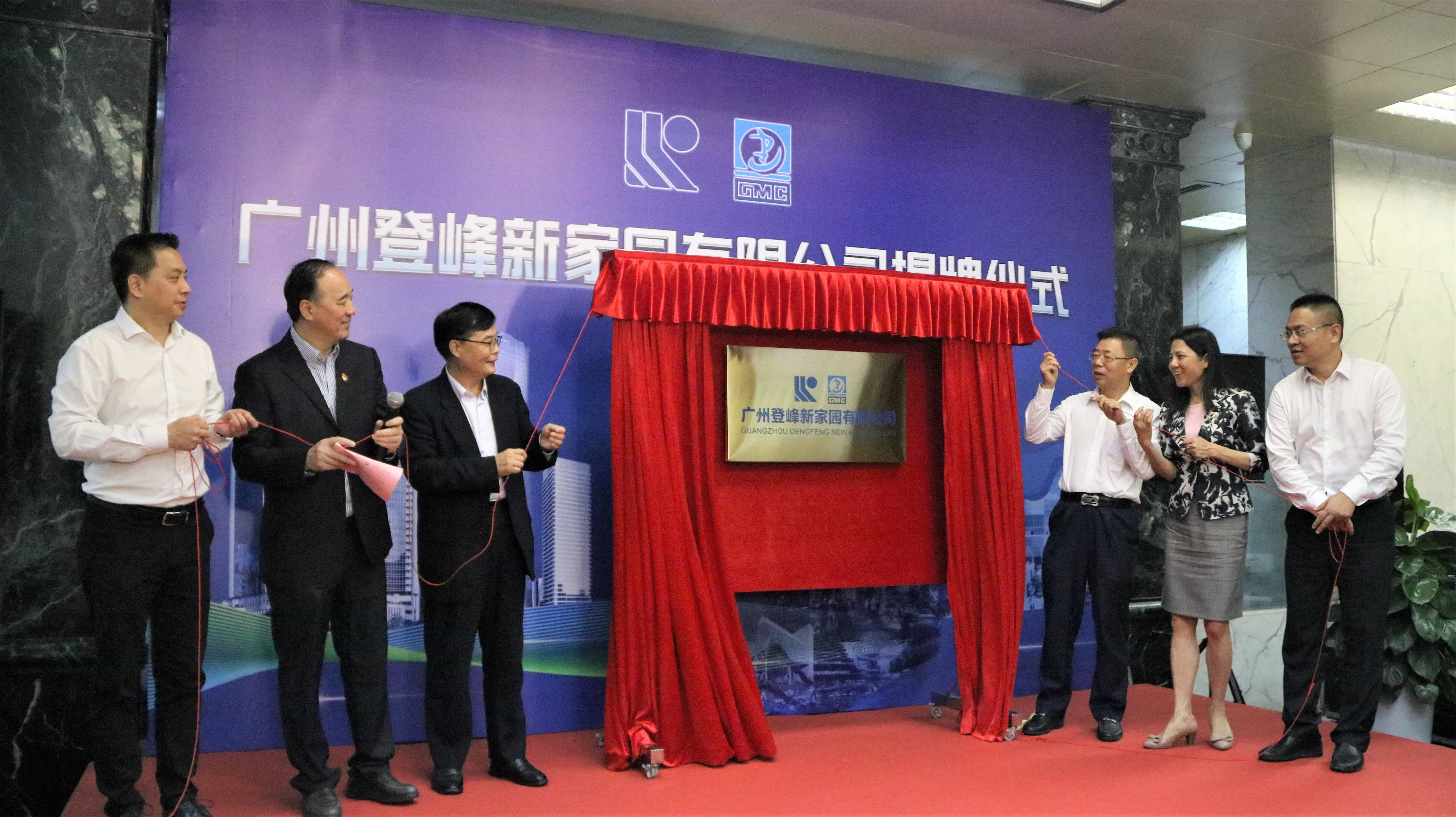 The setup of GDNH is not only an active response to promoting the establishment of a pilot demonstration province for saving and intensive land use, the
Three Old (old towns, old factories and old villages) Transformation, and bringing new vitality to the old city, but also a significant step for GMC and PREG to jointly cultivate and explore new business, and to realize the strategic transformation of enterprises.
GDNH aims at upgrading Dengfeng Village in tune with the planning of "Guangzhou Garden" pilot zone and in line with the world-famous communities, enhancing the overall image of "Guangzhou Garden" by completing the mosaic of the City of Flowers, and bringing better
living environment and supporting facilities for the residents.



At the ceremony, Mr. Liang Huqing pointed out that GDNH should promote the work

progress in high efficiency, control the project quality to high standards, achieve the people's expectations with high sense of mission, cooperate sincerely with all parties involved, push forward with the construction to high quality and high standards, for the people's welfare in Dengfeng Village and the charm of Guangzhou.



At the end of the ceremony, GMC and PREG presented that

GDNH will comprehensively follow the new development concept, commit its efforts to the transformation of the old communities, the renewal of the city, and the optimization and development of the core area of Pearl River Delta. These efforts will further promote the transformation of GMC and PREG from traditional construction enterprises to full-chain city service investors and operators integrated with the investment, construction and operation services, so as to make their contributions to rising the strategic position of Guangzhou in the Guangdong-Hong Kong-Macao Greater Bay Area.