On August 17, 2020, Guangzhou Municipal Construction Group Co., Ltd. (GMC) and Guangzhou Pharmaceutical Holdings Limited (GPHL) held a signing ceremony for the strategic cooperation framework agreement in the GMC Building.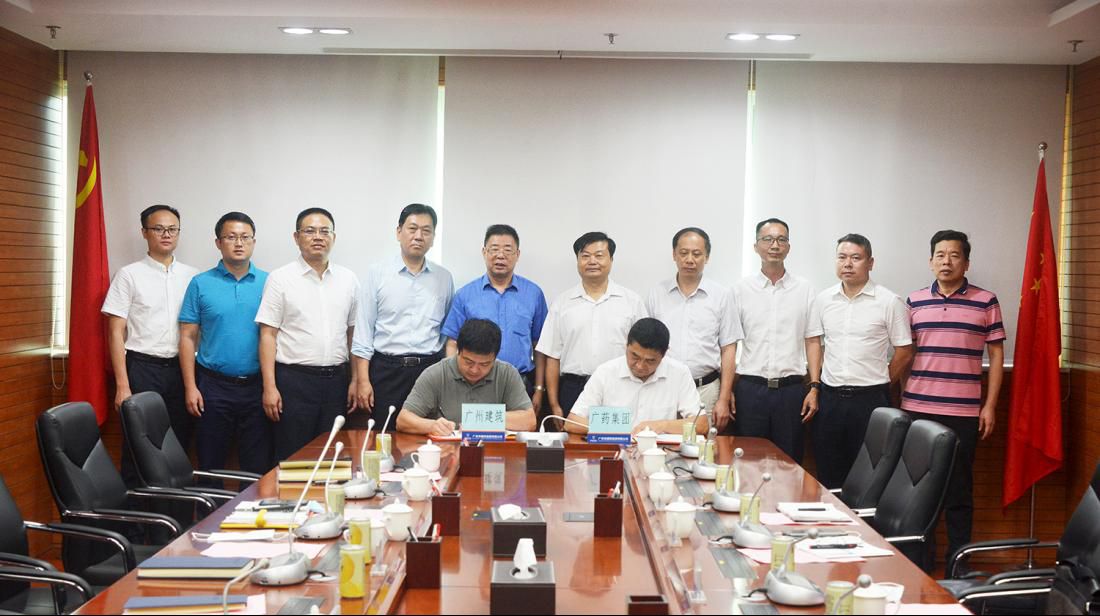 Under the witness of Liang Huqing, Party Secretary and Chairman of GMC, and Li Chuyuan, Party Secretary and Chairman of GPHL, Wang Hui, Chief Economist of GMC, and Wu Changhai, Deputy General Manager of Guangzhou Baiyunshan Pharmaceutical Holdings Co., Ltd., signed a strategic cooperation framework agreement. Zhang Yujiang, General Manager of GMC, Mo Yuanfei, Deputy General Manager of GMC, and relevant leaders of GPHL attended the ceremony.
At the meeting, the two sides introduced their enterprise development and had an in-depth conversation on the next stage of strategic cooperation. According to the agreement, under the premise of complying with relevant policies and laws and regulations, GPHL will give priority to the GMC as the associated partner of its own independent investment and development projects under the same conditions; GMC will give priority to purchasing, supporting and promoting GPHL industrial assistance products, massive health industry series products and epidemic prevention and protection materials; GPHL gives priority to purchasing, supporting and promoting Xinjiang industrial assistance products introduced by GMC. In addition, the two sides will give full play to their respective resource advantages in counterpart assistance (Guangzhou-Bijie), work together to expand new areas of cooperation, and carry out comprehensive cooperation in resource integration, capital cooperation, industrial investment, industrial park development & construction, and construction & operation of other major projects. Next, the two enterprises will strengthen cooperation, join hands in sprinting to the top 500 in the world, and jointly write a new chapter in cooperation between municipal state-owned enterprises.