On August 18, 2020, Guangzhou Municipal Construction Group Co., Ltd. (GMC) and Yingde Industrial Park in Guangzhou-Qingyuan Special Economic Cooperation Zone held the signing ceremony of GMC (Yingde) Assembly Building Industrial Park Project. Yan Zhiming, vice mayor of Qingyuan and General Commander of Guangzhou-Qingyuan Assistance Command, and Liang Huqing, Party Secretary and Chairman of GMC, attended the ceremony.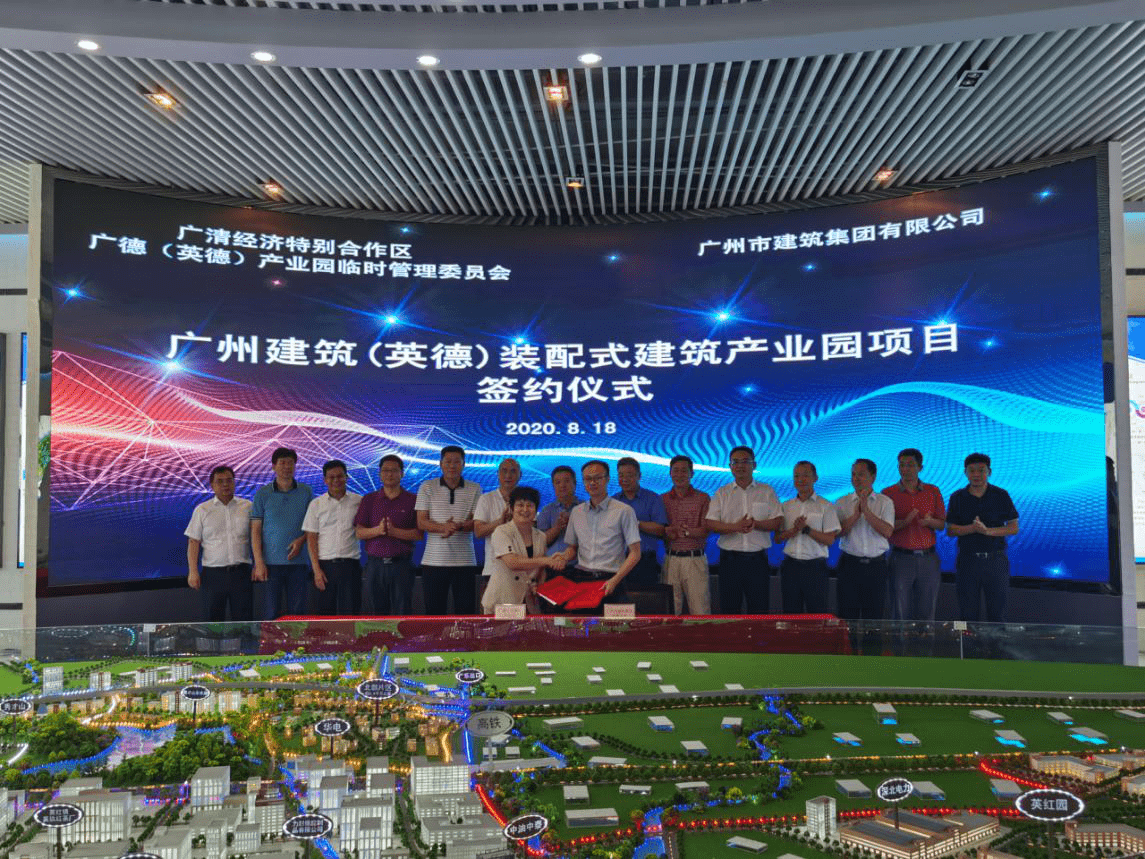 With a total investment of RMB 5.6 billion, the project is proposed to build a national leading assembly building industrial park based on assembled parts & components, new building materials and construction machinery. The project centers on the green building industry, and focuses on four major functions: scientific research and design, intelligent manufacturing, promotion and exhibition, and supporting industries, to create a modernized full industrial chain of the building industry.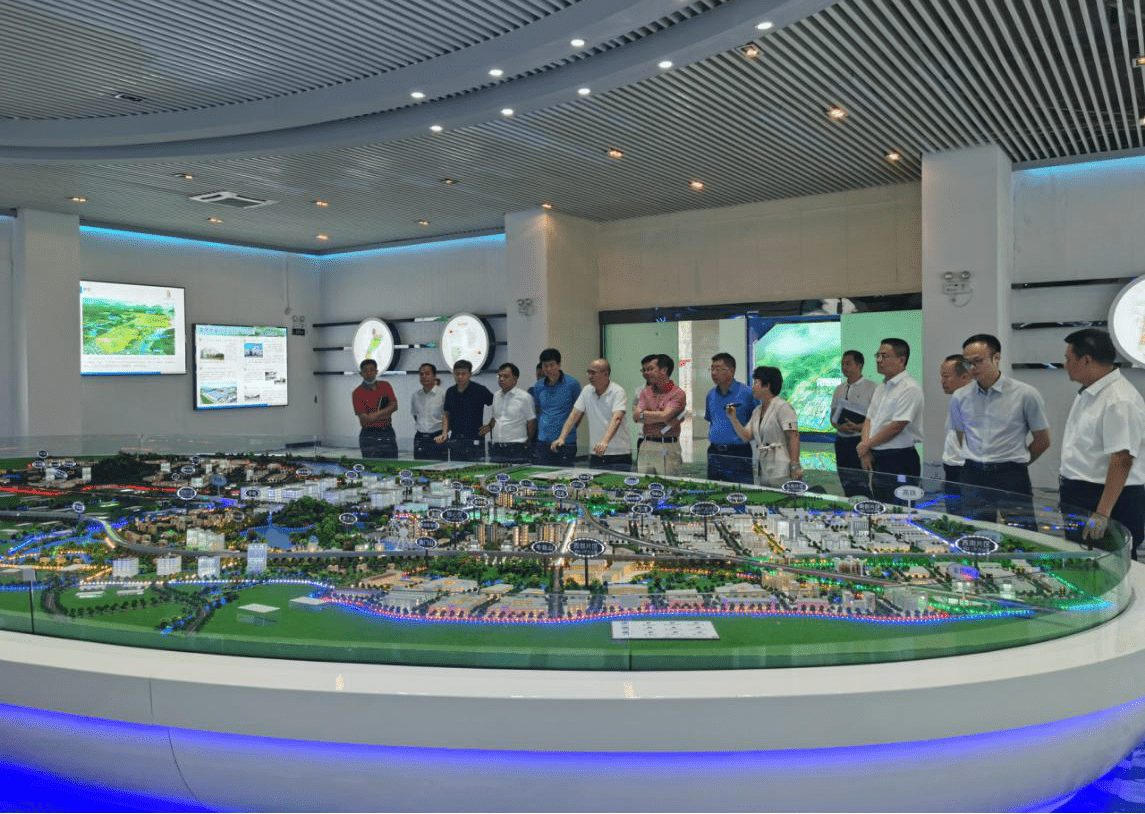 In order to realize the transformation of the old and new kinetic energy of the industry, GMC took advantage of the R&D, technology and products of several subordinate companies in the green building and high-end equipment industries, centered on the National Inorganic Polymer Material Engineering and Technology Research Center, and cooperated with Guangzhou-Yingde Industrial Park to build GMC (Yingde) Assembly Building Industrial Park Project, a national leading assembly building industrial park.
After the completion of the project, the industrial chain of assembly buildings in northern Guangdong will be continuously constructed and improved, which will provide great power for promoting the integration of Guangzhou-Qingyuan and the coordinated development of urban and rural industries in northern Guangdong.