On December 25, 2020, in the video conference for commending the prominence in combating COVID-19 held by the Ministry of Housing and Urban-Rural Development, Guangzhou Municipal Construction Group Co., Ltd. (GMC) was awarded the honorary title of "Advanced Group for Combating COVID-19 of National Housing and Urban-Rural Development System".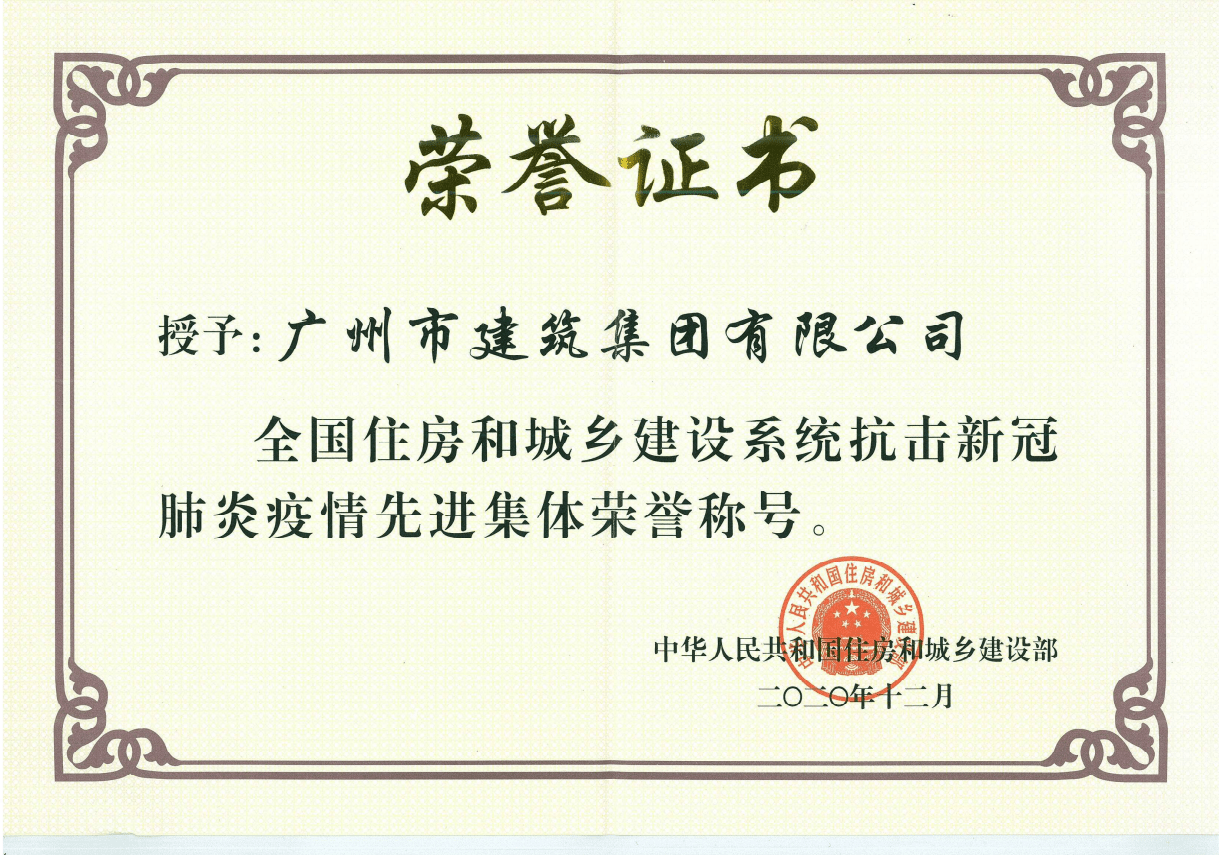 Thoroughly implementing General Secretary Xi Jinping's important instructions on epidemic prevention and control, GMC responded timely to the call of the municipal Party committee and municipal government and finished the earth leveling task for the 150,000m
2
purchased and reserved land within only 9 days after receiving the task on the second day of the Lunar New Year, which ensures the land demand for the construction of the epidemic prevention and control facilities in Guangzhou. On February 2, GMC was assigned for the emergency expansion of Guangzhou Eighth People's Hospital. Overcoming difficulties, such as lack of labour, epidemic prevention supplies and delayed supply of construction materials, it completed the task as scheduled, increasing the medical capacity with 655 additional beds, which effectively guarantees the medical treatment capacity in Guangzhou, and fully embodies the GMC efficiency and fulfills its commitment as a state-owned enterprise.