With the "Dunjian No. 2" TBM breaking out, the section from Pazhou Station to Yuancun Station of Guangzhou Metro Line 11, undertaken by the Shield Construction Company under Guangzhou Municipal Construction Group Co., Ltd. (GMC), was tunneled through for double tracks, as the first shield section cut through for double tracks within the scope of GMC for Guangzhou Metro Line 11. At present, 50% of the civil works for the whole line has been completed.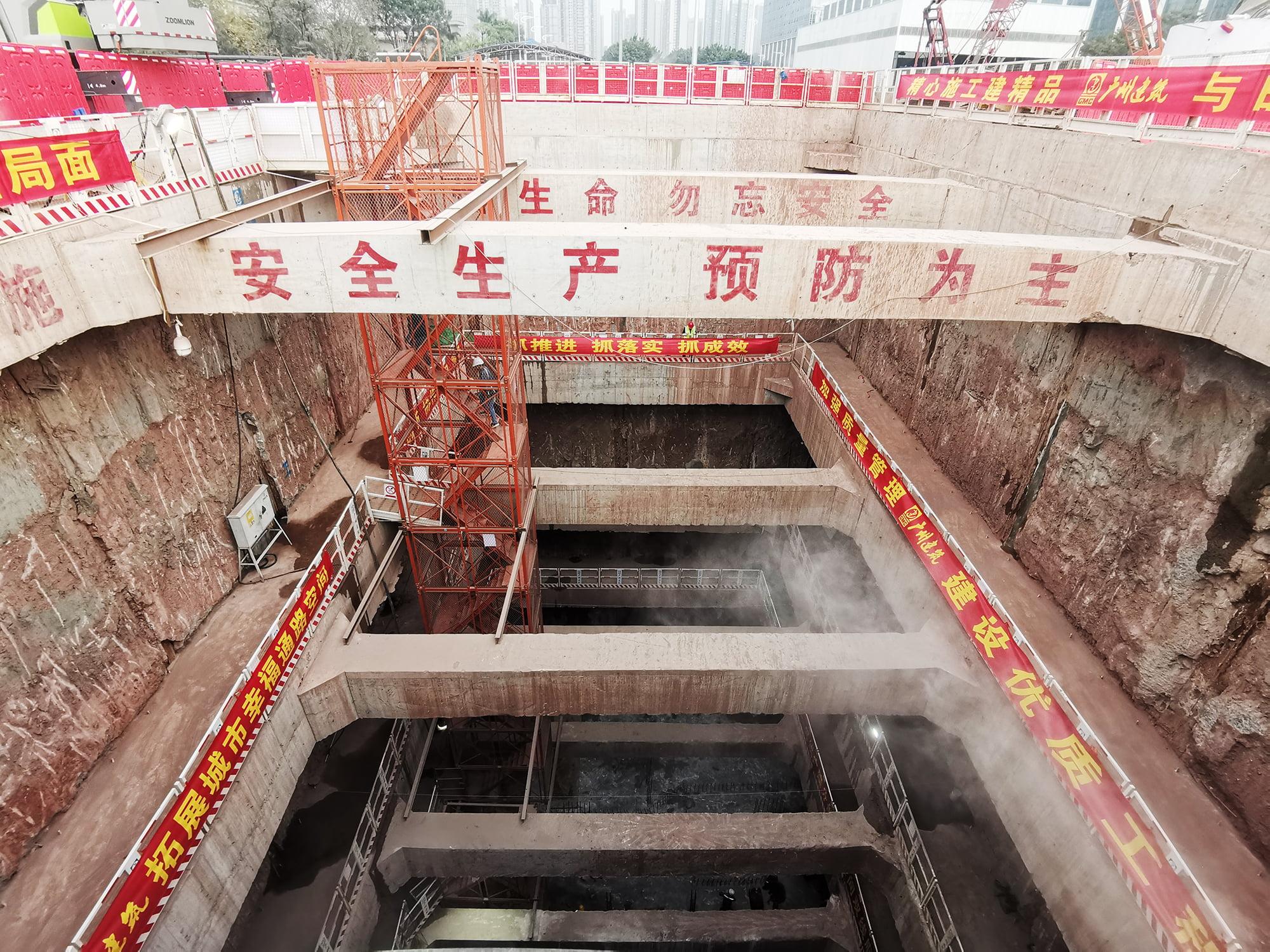 The shield section from Pazhou Station to Yuancun Station is the first river-crossing tunnel of Guangzhou Metro Line 11, with the 1096.75 meters long down track and the 1100.03 meters long up track. The TBM crossed the 625 meters main channel of the Pearl River with a burial depth up to 29 meters, and the minimum clear distance from the permeable stratum of only 15 meters. The shield tunneling is greatly difficult and highly risky.

During the construction process, the TBM needs to tunnel under the protection range of trams, the important buildings, structures and traffic facilities such as waterways, wharfs, etc. Such other factors as the weathered troughs, uneven soft and hard strata, high compressive strength of sandstone brought great risks and difficulties to the construction. In addition to the difficulties in crossing the river and tram track, construction also involves the rock stratum at a high level at Pazhou shield receiving shaft, coordination for relocation of surrounding pipelines and burning issues.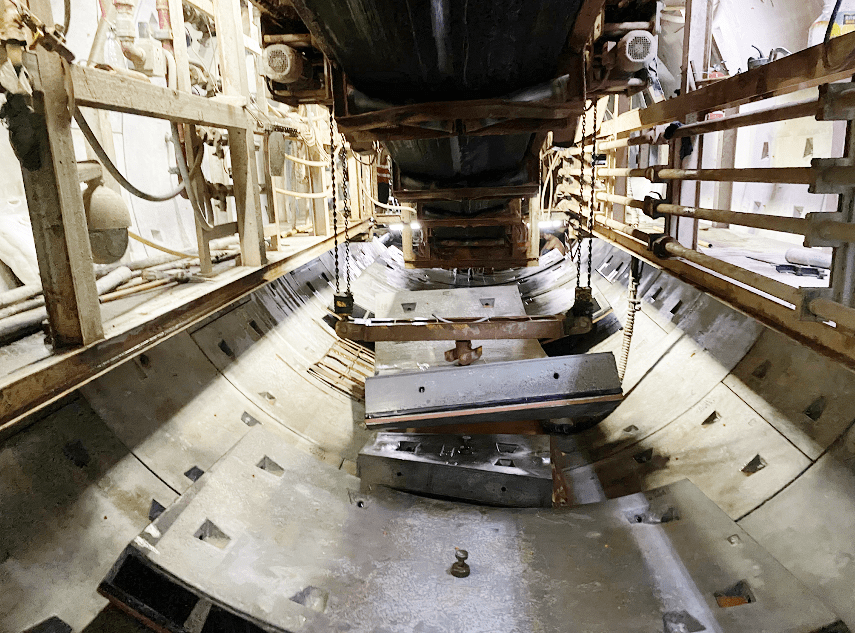 In order to ensure the successful holing-through of the tunnel, the project team made proper coordination in the aspects of material support, construction planning and labor allocation, specifically on the handover of interfaces on site, relocation of various pipelines under complicated conditions, enclosure and occupation of roads, and handling of navigation formalities for shield tunneling crossing the Pearl River, etc. It carefully explored a new mode of engineering construction management, integrating design, construction and equipment, and made every effort to solve the difficulties in the construction of deep-water underground long tunnels, and finally completed the excavation of foundation pit of shield shafts and pouring of tunnel floor ahead of schedule, and successfully realized double-track holing-through.