The largest prefabricated intelligent public toilet in Guangzhou designed and built by GMC Industrial Research Institute Co., Ltd., a subsidiary of Guangzhou Municipal Construction Group Co., Ltd. (GMC) was successfully delivered for use recently. This building, located at the west gate of Tianhe Park with a building area of 187 m
2
, is a modern green public toilet integrating convenience, comfort, and aesthetics, being a beautiful and functional landscape of Tianhe Park.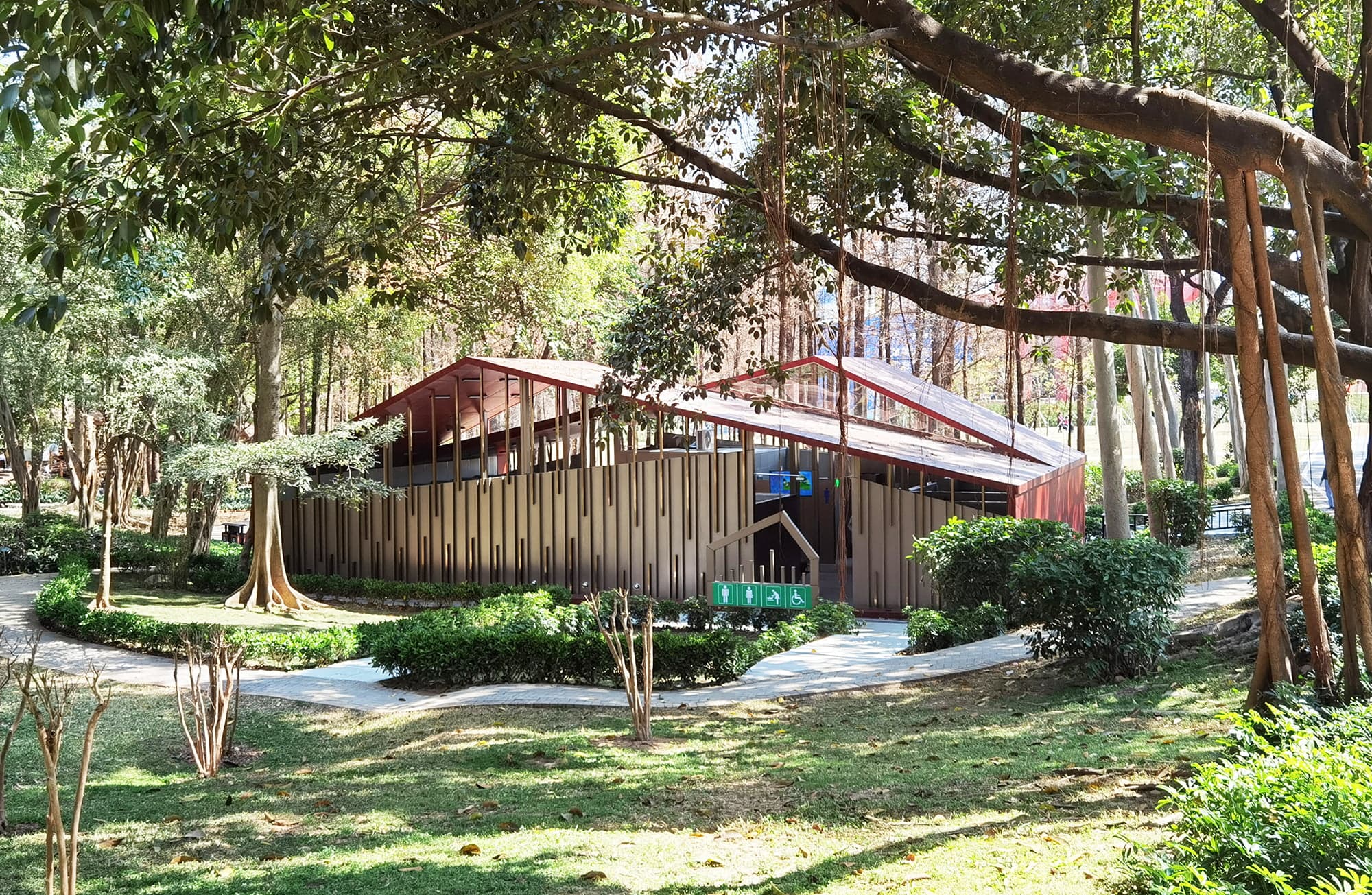 The appearance design of classic gable roof, just like bird's wings, is used for the public toilet, does not only meet the needs of the functional areas underneath, but also creates a strong sense of modernity. The semi-enclosure structure is beneficial to natural ventilation. The daylighting windows on the roof allow the light to fill the toilet, which provides sufficient lighting, and also saves energy and protects the environment.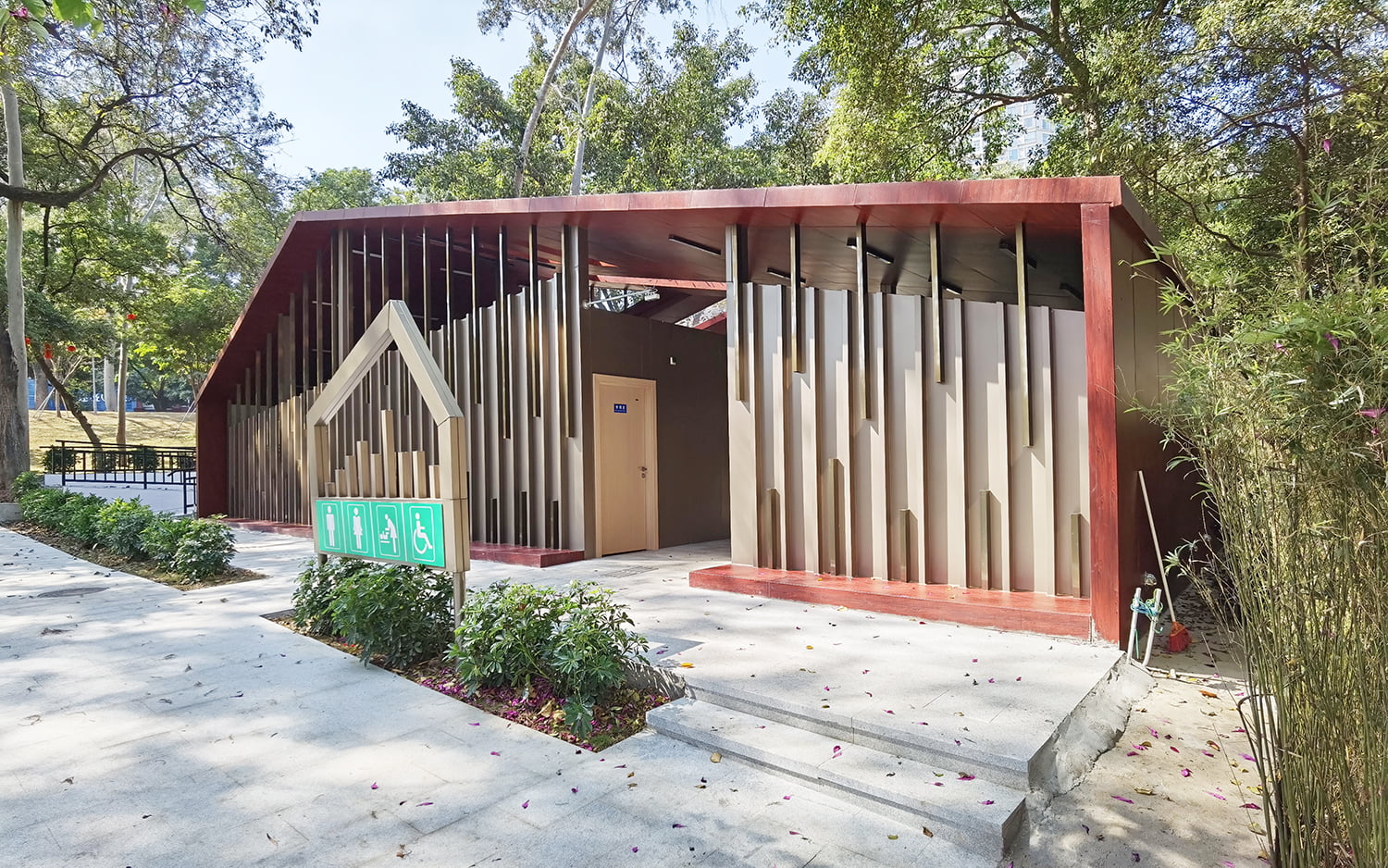 The public toilet is not only beautiful, but also equipped with an advanced intelligent operation and maintenance management system with automatic lighting, ventilation and exhaust, monitoring, and other functions, which can monitor the flow of people, usage, temperature, humidity, air quality, etc., making the public toilet clean, comfortable, environmentally friendly and energy-saving, bringing new ideas for the construction of urban public toilets.

In the future, GMC will continue to actively participate in people's livelihood projects such as toilet revolution and rural revitalization, and give full play to its professional advantages to contribute to the construction of a civilized city in Guangzhou.